The Accreditation Challenge: Status Report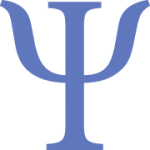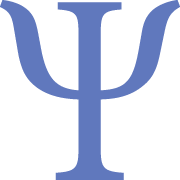 As you all are aware by now, PSP has been shocked by an unanticipated denial of degree-granting authority from the Bureau of Private Postsecondary Education in California. We have held up this third 2019 issue of Psychologue hoping to know more about our status with the Bureau. Unfortunately, this is not the case.
What we can report is that we appealed this decision in late October and the Bureau was supposed to have prepared its counter-appeal by the end of December. It will all be resolved in 2020 at a hearing to be conducted by the Attorney General's office in California. This has obviously caused much stress and strain—especially as we have worked with most of our current students to complete their Masters or Doctoral degree programs before the end of 2019.
It has been quite remarkable. Most of our students have accomplished this major task. We have graduated more than 55 students between September 1, 2019 and December 31, 2019. Their work has been uniformly excellent. Graduation ceremonies are about to be held in Tel Avia, Singapore, Bali, and San Francisco. Additional graduation ceremonies will be held a little later in Colorado and New York. While we do not anticipate any decision being made before the first couple of months of 2020, it is important that we have been quite conservative and have prepared for the worst eventuality (a negative outcome regarding our petition).
The New PSP
We might be granted permission to continue granting graduate degrees and might then move ahead with our application for regional accreditation with WASC. This is a decision to be made by the PSP Board of Trustees. The critical thing for you to know is that PSP WILL CONTINUE TO OPERATE even if our petition is turned down. While the State of California can block our degree-granting authority (as the State is doing with many other independent postsecondary education institutions in California), they can't tell us not to operate. We will continue to operate and are now planning (with our Board of Trustees) many ways to operate outside the confines of degree-granting authority.
Many of the plans involve expanding on work the school is already doing as well as many new activities—especially ones that provide ongoing or new services for our alumni community (including the continuing capacity to manage alumni records and transcripts). We are also moving forward in an accelerated manner with our close collaboration with the Adler Graduate School in Toronto Canada. We offer you a glimpse at some of the directions in which we are moving by providing a preliminary description below regarding the multiple certificate programs we intend to offer through the New PSP. We will be providing you with much more information about our plans as they firm up—and as we gain greater clarity regarding our degree-granting status in California.
Our dear colleague, Dr. Linda Page, who is founder and now Chair of the Board at Adler, has suggested that the Bureau of Private Postsecondary Education is "kicking PSP into its future." While there are many challenging days facing us throughout December, there are many bright prospects beyond the end of 2019. While these might seem like wishful thoughts and perhaps a semi-adaptive way to manage the trauma associated with the Bureau's arbitrary decision, we believe there are strong reasons to be optimistic about the future of PSP as we are being "kicked into our future." The New PSP will be even more innovative, even more responsive to the changing landscape of professional psychology around the world, and even more responsive to the unique educational needs of mature and accomplished lifelong learners (be they new to PSP or graduates of our 40 year old institution). So, stay tuned . . .
---
From Ronit Bisson/ Chief Academic Officer
Certificate Programs: Clinical and Health Psychology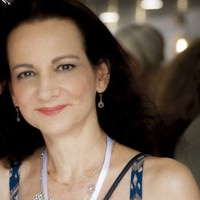 During these dynamic times at PSP, we are beginning to dream and plan for new programs. I am pleased to share with you some of our thoughts for the upcoming year. We plan to offer our students the unique certificate program in Advanced Psychotherapy and additional continuing education courses for the mental health professional. Courses will be a mix of online and live, in-person classes.
A therapist has an ongoing, intimate, and creative dialogue between their theoretical knowledge and unique, personal and emotional experiences. In this dialogue, the theoretical knowledge enriches the experience at the same time the experience challenges the theoretical knowledge. We strive for the same at PSP—the Advanced Psychotherapy studies are intended to expand and enrich your therapeutic capabilities with the latest, innovative knowledge resulting from years of research in the field of therapy. We believe this same balance will shape your personal professional identity and the entire professional field.
We are well aware the field of psychology is constantly changing. It is important for mental health professionals to stay current with developments in the mental health field. One way to stay on top of changes is to take continuing educational classes that integrate theory, research and practice. This program will be a warm professional home and learning will be a pleasant, enriching, personal and professional experience. The continuing education program not only allows you to stay ahead in your professional environment, but it gives you an opportunity to meet colleagues, make new connections with others in your field or in related fields, and build your network.
We will offer various required psychology CE credits on topics such as: Relational Psychology, Self-Psychology, Child Psychotherapy, Ending Psychotherapy, Therapeutic Relationships, Winnicott and Relational Psychotherapy, The Therapist and Self-Disclosure and more. Courses can be taken to fulfill requirements for the certificate diploma in Advanced Psychotherapy or can be taken individually for continuing your education.
We make every effort to develop a program that is relevant to your personal and professional development. We'd greatly appreciate if you would share your imagination and creativity to suggest courses and content you'd like to see in the program. Please feel free to contact me at ronit@psychology.edu.
Warm regards,
Ronit 
---
From Bill Bergquist/President
Certificate Programs: Organizational Coaching and Consulting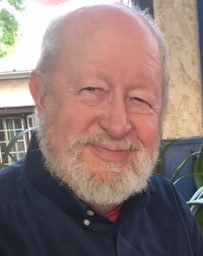 My colleague, Ronit Bisson, has written about the value inherent in the provision of training programs, continuing education credits and certificates in the fields of clinical and health psychology. These are evolving fields and a successful professional psychologist can benefit from this training and certification if they are now working in these evolving fields or potentially expanding their own professional offerings by preparing to work in newly emerging areas. The same is true for those professional psychologists who are working in other fields associated with consulting and coaching in organizational settings. The world is also changing rapidly for those providing services to organizational leaders, policymakers and members of teams that are facing the challenge of making decisions in the midst of complex, unpredictable and turbulent conditions. As Scott Page has noted, many people in organizational settings are working in a landscape that is not only rugged, but also dancing.
Much as we will be doing in the new PSP regarding a suite of training and certificate programs in clinical and health psychology, we will be offering a suite of programs in both organizational coaching and organizational consultation. Our suite of coaching programs will build on the certificate programs we have offered over the past twenty years in the field of executive coaching, as well as a dozen books and more than forty articles published in the Library of Professional Coaching. We are also planning to start new certificate programs in collaboration with the Adler Graduate School (which is already offering a highly successful certificate program that is approved by the International Coaching Federation).
Our new programs in the field of organizational consultation will focus on a distinctive appreciative approach to understanding and assisting leaders and teams, as well as consultation in specific fields (such as health care organizations—on conjunction with our health psychology programs) and specific kind of organizations (such as closely-held enterprises). These programs build on eight books already written in this field as well as more than thirty articles published in the Library of Professional Psychology. We will also renew our long-standing training program regarding the basics in organization consultation (a 10-step process), as well as potentially collaborating with John Krubski in his programs related to applied decisional sciences.
Finally, we will be continuing our cutting-edge certification program that blends coaching and consulting strategies. Co-facilitated with our colleague, Agnes Mura, this program has provided new tools, new concepts and new strategies over the past five years. A new book will also be produced in conjunction with this certificate program.
As Ronit Bisson noted, the new PSP is based on a commitment to serving the professional development needs of our students – and, in particular, the many women and men who have graduated from our school. There is a strong and compelling vision of PSP as an educational institution devoted to the provision of services to our alumni: "PSP for life." This is an appropriate vision given that our graduates must be (and wish to be) life-long learners who are working in the evolving and many emerging fields of professional psychology.
With appreciative regards,
Bill 
---
Reflections from Indonesia by Clara Gia Sinta
Psychotherapy has been a new way for me to find new perspectives of being connected with others, especially other therapists. Due to human nature, all of us desire and have passion to have a loving connection. Being separate from love's nourishing connection, we will feel empty, lost, and deceitful. With that in mind, taking the graduate program at Professional School of Psychology, has been giving me more wisdom which is that psychotherapy is an experience of two or more people together, in healing when people are connected. Psychotherapy helps those who have difficulties, bear the wounds of troubled relationships in order to develop a meaningful one, as they seek out for help.
To enable us to work towards a caring and meaningful relationship, we need to explore the five characteristics of caring therapeutic relationship, which are:
Welcoming and Blessing; this is about how to be accepting, affirming, and blessing to those who come for the therapeutic process. The ambiance of being accepted ought to be sensed by our therapeuts. Learning the art of welcoming will make the therapy effective and blessed.
Authenticity: it suggests evoking, establishing, and nourishing deep connection of healing relationship. It will reveal the "who" before dealing with "how" and "why". This key does not only talk about being honest and truthful with respect to others but also the openness of our hearts. It develops new ways of engagement and enjoy healthy patterns of communication.
Safety and Belonging: this third key mentions the support to be given to address the feeling of being disconnected and powerless that people feel. Addressing this means new places of connection and empowerment. This can be done by visiting and owning the places of pain and disconnection and exploring, furnishing and seeking new avenues of connection.
Attunement: It is to be able to feel with, to be empathic. Attunement enables people to share their wounds, anger, any subjective emotions with acceptance.
Trusting the process: To trust the therapy process, we need to start with listening. Through listening, our therapeut is given space. Listening says to them," I'm eager to meet you and travel with you."
(Taken from: "The Beautiful Risk-James H. Olthuis)
These five therapeutic keys for healing connection are very crucial in psychotherapy. PSP graduate program in psychotherapy has given me an opportunity to experience the sense of a way to hope and heal. Countless thanks to Dr. Bergquist, Dr. Weinberg, and other lecturers who have allowed me to experience this journey of trusting, caring, and loving with others and therapeuts.
Blessings,
Clara Gia Shinta
Graduation Ceremonies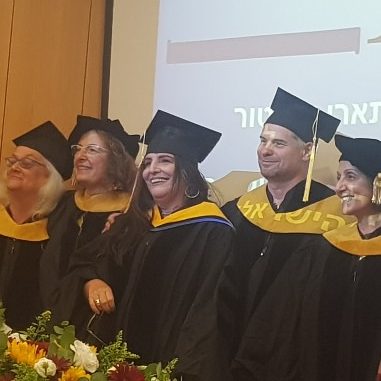 With more than 55 students having graduated before the end of 2019 at both the MA and Psy.D levels, we have hosted or will be hosting multiple ceremonies.
The first of these ceremonies already occurred. 17 Israeli students participating in a graduation ceremony in Tel Aviv on October 31. Presiding over this ceremony were President Bergquist and Israeli Program Director, Dr. Varda Silberberg.
A special feature of this graduation ceremony was the throwing of hats at the very end of the ceremony. This is not commonly done at a very "dignified" PSP graduation ceremony – but what a wonderful and highly exuberant display of joy!!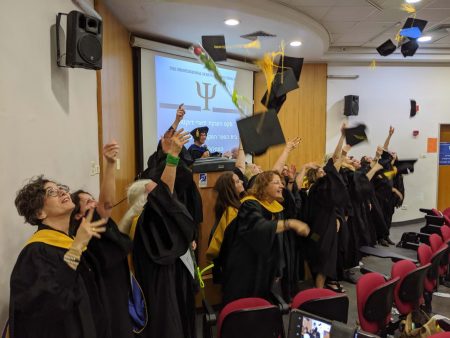 Dr. Bergquist and Silberberg were joined by a very special member of the PSP community: Agnes Mura. Agnes is a member of the PSP Board of Trustees and an eminent consultant and executive coach to organizations operating all over the world. Earlier in her career, Agnes served in a key role with the Olympics held in Los Angeles. Having been born behind the Iron Curtain in Rumania, Agnes Mura led a secret envoy to her home land that persuaded the Rumanians to participate in the Olympics (the other Soviet countries at the time boycotting the Olympics). Agnes's successful mission resulted in the now-famous gymnastic performances of the Rumanian team, led by Nadia Comaneci. Agnes escaped from Rumania as a young adult, as did her mother (Dusi Mura), a renowned piano-teacher. They were assisted in their journey to freedom by members of the Israeli community. Agnes came to Israel, these many years later, as a tribute to the Israeli support.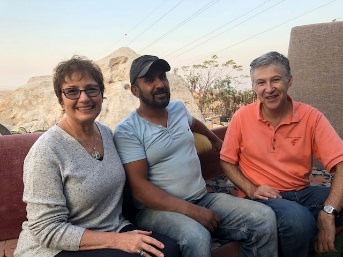 After the graduation ceremony, Agnes and her husband, John, were escorted by one of our Israeli graduates, Daniel Weishut, through the streets of Jerusalem. While visiting this historical site, Agnes and John had the opportunity to meet with Ahmad Abugalia, a leader in the Bedouin community, close friend of Daniel, and welcomed associate of PSP. We offer this wonderful picture of Agnes, Daniel and Ahmad.
Additional ceremonies will be held in January. The first ceremony will be held again in Tel Aviv for 13 additional doctoral graduates. Drs. Bergquist and Silberberg will once again preside at these ceremonies, joined by Dr. Haviva Ayal, Head of the Marriage and Family doctoral program in Israel.

This ceremony, as well as the past two graduation ceremonies, are managed by Nitzan Erez, our exceptional program coordinator in Israel. Having recently taken a new job and given birth to a lovely son, Nitzan will always be an honored member of the PSP community.
After the Tel Aviv graduation ceremony, President Bergquist will travel to Singapore (taking a rather circuitous route) and lead a ceremony for doctoral students from the second cohort group in this country. Then, it is on to Bali for the graduation of other Asian Masters and Doctoral students.
The final leg of Dr. Bergquist's around-the-world journey takes him to San Francisco for the graduation of student in the Unites States. Two additional graduation ceremonies are being scheduled for February and March. The first will be held in Boulder, Colorado for three doctoral students. The second will be held in New York City for at least four other doctoral students coming to "The Big Apple" from around the world.
This very ambitious schedule of ceremonies provides tangible evidence of the remarkable ability of PSP to serve the educational needs of its students. This is the case even when these needs (specifically the completion of a degree program) are being addressed in an accelerated manner. With the graduation of many PSP students, we at PSP are ready to start afresh with a new PSP. Once again, we invite you to stay tuned . . .
---
Norman Hering's Journey: Part Two
[As you are all aware, the students and graduates of PSP are involved in a diverse and often quite compelling set of experiences and life journeys. We have decided to honor these experiences and journeys by publishing in this newsletter, on an ongoing basis, the narratives that have been written, coupled with photos and other documents related to these experiences and journeys. 
The first of these narratives is offered by Norman Hering, a student at PSP and former executive and clinical director of several mental health facilities (serving both children and adults) in the San Francisco Bay region. It is in the following narrative and several following narratives to be published in our future issues of Psychologue, that we are led by Norman on a new journey of change and challenge. Following are Norman Hering's own words and photos. By the way, this narrative is also contained in Dr. Hering's doctoral dissertation.]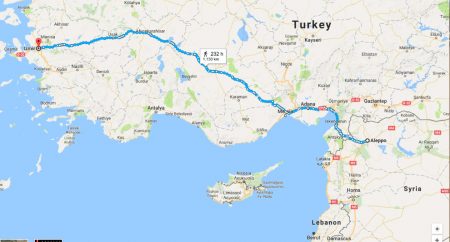 Refugees from Aleppo, Syria walked 232 hours/29 days to get to Izmir, Turkey to find a smuggler to set them up in a rubber dinghy to cross the Aegean Sea to the island of Lesvos, Greece. This is only one of many routes taken by refugees from various places in Syria and it does not take into account the physical ability of a given person to walk 8 hours a day. Many families were large with many children and older generations that may or may not being physically able to walk. We met people in wheelchairs with missing limbs and families with infants and small children who made this trek.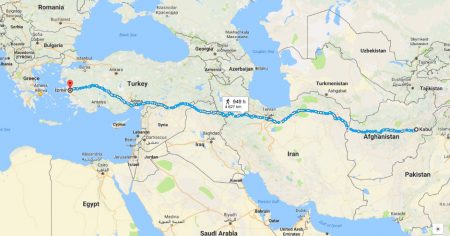 A common route for refugees from Afghanistan is Kabul to Izmir. You can see it takes 949 hours/118 days/4months to walk to freedom. When I hear people say refugees are coming to Europe or the USA to take jobs, it's always surprising and quite infuriating to witness the depths of peoples' ignorance.
The photos below were taken at the Port of Piraeus depicting refugees waiting for their lives to begin.



The photos below give some idea of the amount of supplies we needed on a daily basis.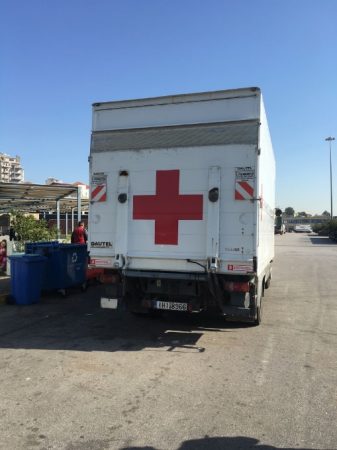 The Red Cross showed up after weeks had passed and volunteers were attempting to handle medical emergencies on their own by transporting sick people to the local hospitals.
I had planned to stay in Greece for no more than a week. That week stretched into 2, 3 and eventually a month. During the 3rd week, I decided I would move to Athens after returning to The Netherlands to take care of some business. On April 15th, 2016, I boarded a plane in Amsterdam bound for Athens, Greece with all of my belongings for the next adventure.
Posted by William Bergquist
On January 3, 2020
0 Comment