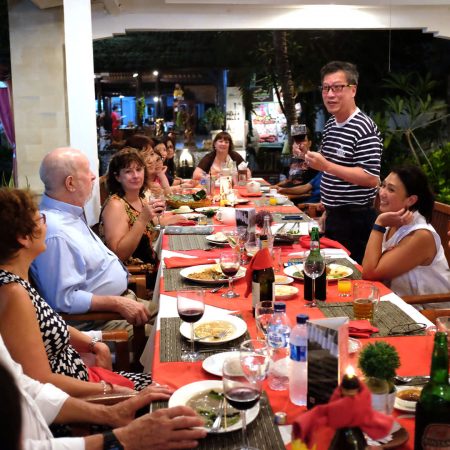 The Professional School of Psychology was founded in San Francisco during the late 1970s. It was initiated to bring high-quality graduate education in psychology to the 'mature learner.' In those days, it was difficult to find an institution of higher education that understood the complexities of being an older student – a full-time job, a family, bills to pay, and other responsibilities. Most traditional educational institutions required that a student attend day classes during the typical work week, and this was simply not practical for many qualified people who discovered they had both gift and talent to work in the field of psychology. This was particularly the case with the first students at PSP who were providing much-needed services (through an organization called Huckleberry House) to destitute teenagers in San Francisco California. This founding commitment to provide high quality graduate education to those serving vital community interests remains a core commitment of PSP.
PSP was one of the first graduate schools to form around a new educational model called andragogy. This model challenged many of the traditional assumptions of higher education (the so-called pedagogical model]. At PSP, students need not drop everything in order to prepare for a major career shift or enhance their current professional skills. PSP was one of the first graduate schools to offer courses during evenings and, in more recent years, during weekends. Another pedagogical assumption was challenged regarding the purpose of a graduate education to fill the "empty mug". From the very first, graduate students at PSP have entered their program with a mug full of life experiences. They often have extensive, practical knowledge regarding how to work with people facing major life challenges. Although we had 'twenty-somethings' in our programs, our average student age is closer to forty-five than twenty-five. And we attracted students who are in their sixties and even their seventies.
Since the turn of the 21st Century, PSP has taken another step forward in the provision of graduate educational programs to mature, accomplished adults. We now offer senior tutorial programs that significantly increase flexibility in the scheduling of courses for individual students and cohort groups. It also offers a model of education (appreciative) that acknowledges and builds on the wisdom and experience which our students already possess. We begin with the assumption not only that the student's mug is full, but also that the student has many other mugs of wisdom and experience that are full (even overflowing) that can be even more fully engaged in the student's areas of greatest passion and commitment. We often find that the most important book for our students to read is the book that they have written (based on extensive interviewing with our students). Our role as senior tutor becomes one of serving as learning coach rather than instructor, and as articulate appreciator rather than as primary source of knowledge. Once again, PSP is at the forefront of graduate education for adult professionals.
There is yet another important step being taken by PSP, as it seeks to sustain its mission of serving the under-served mature adult learners in our challenging world. Though use of both in-person and digitally-mediated class sessions, the school is now serving women and men from throughout the world. These highly committed and talented learners often come from countries that are currently undergoing major changes and are facing the traumatizing experiences of terrorism, economic instability and political turmoil. Thus, from the streets of San Francisco during the late 1970s to the streets of Jakarta, Singapore and Jerusalem in the second decade of the 21st Century, PSP has been an active and important source of adult-oriented and appreciative education in the field of professional psychology.