This publishing center was founded in 2020. It is the primary outlet for publication of findings from the Edge of Knowledge, the research and development center of the New Global Professional School of Psychology (PSP).
Based in Sacramento, California–the home of PSP–the Professional Psychology Press offers books primarily in three domains of professional psychology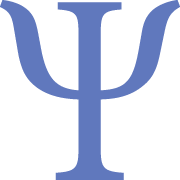 Health psychology: provides psychological perspectives and practices at four levels: treatment, amelioration, prevention and reformation.
Organizational psychology: an appreciative perspective guides the organizational structures, processes and culture underlying the consultative and coaching strategies and tactics.  and
Clinical psychology: provides perspectives and practices orientated toward the psychodynamic schools of psychotherapy, with a focus on the intersubjective/relational dimensions of effective clinical diagnosis and treatment.
Coming Publication: Health Psychology
The Pathways to Health
Editors: Christy Lewis, Kendell Munzer and William Berquist
This edited book is soon to be published by the Professional Psychology Press. It portrays the future of an emerging field called Health Psychology. An edited book, with more than twenty essays written by members of the New Global PSP Community, it considers psychological perspectives and practices at four levels of health: treatment, amelioration, prevention and reformation.
A preview of Pathways to Health can be found in several of the essays in the book that have already been published in PSP's Library of Professional Psychology:
Psychological Perspectives on COVID-19 Public Policies: Consideration and Compassion
Is Hope the New Antibiotic for Physical Illness?
What Has COVID19 Taught Us In Our life?
____________
Featured Publication: Organizational Psychology
coachbook: A Guide to Organizational Coaching Strategies and Practices
Authors: William Bergquist and Agnes Mura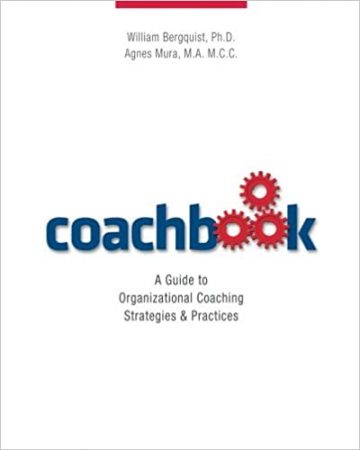 This book addresses itself to the executive corporate Coaches who support leaders on their journey of achievement. Coachbook provides the most comprehensive survey for the practicing organizational coach and those who coordinate coaching programs within organizations.
It updates and contextualizes the thinking of the experienced coach, and provides a well-researched foundation for the newer coach. The field called organizational coaching emerged at the same time (during the 1990s) as many organizational analysts began identifying and describing a postmodern world of complexity, unpredictability and turbulence.
In this world, leaders (and their coaches) find the edges of their personal and professional abilities constantly challenged by flatter, networked, global workforces and vertiginously changing business landscapes. Equipped with personal leadership and business experience as well as scholarly backgrounds in organizational psychology, philosophy, linguistics and executive development, Bergquist and Mura have 50 combined years of working as coaches throughout the world. Interweaving theory and practice, they have constructed a framework of masterful organizational coaching strategies that address the most frequent and delicate coaching scenarios.
In Chapter One, the authors describe multiple ways in which an appreciative approach may be applied as a powerful coaching strategy that not only doesn't dull the results-focus of the coaching but actually maximizes its chances of success. They then turn in Chapter Two to the sophisticated interpersonal communication tools needed by anyone who wishes to provide effective organizational coaching. In Chapter Three, Bergquist and Mura differentiate between three clusters of coaching models and offer a comprehensive taxonomy of organizational coaching that provides an invaluable map for the professional coach. The authors focus in detail on each of these three coaching clusters in the following three chapters of Coachbook.
Specifically, in Chapter Four they describe Behavioral coaching, the processes by which coaches help leaders refine or transform their one-on-one as well as team interactions. Decisional coaching focuses on dealing with the choices and dilemmas facing leaders in modern working life; it is described in Chapter Five. Chapter Six concerns the cluster of models that relate to Aspirational Coaching as it addresses more values and purpose based coaching issues. The last section of the book includes over 30 ready-to-use Coaching Resources – tools that have been carefully selected and have repeatedly proven useful and appropriate in a vast variety of challenging coaching engagements. The authors expect to interact with their readers in order to improve and expand this collection in the future.
This book is available in two versions/editions.
The first edition (2011) is available as a bound volume from Amazon at a cost of $28.50.
The second, expanded edition (2018) is available as a digital volume through this press. The second edition has been updated from the first edition and includes new chapters and additional coaching resources. This digital edition is available at a cost of $19.50 and can be purchased by clicking on the Paypal button located at the top of this page. [To be activated after August 1, 2020]
____________________
Affiliate Publications
Members of the New Global PSP Community publish books outside the three presses of Ash Point Publishing. Here are ones that concern psychological perspectives on health, organizations and human services practices (focus of the Professional Psychology Press):
Authors: William Bergquist, Juli Betwee and David Meuel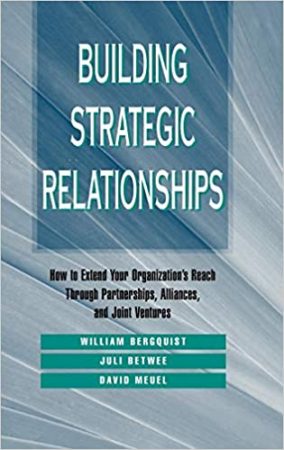 Few organizations can afford all the specialized expertise and technology they need to respond nimbly to emerging needs, regardless of the type of clients they serve. As market demands grow increasingly complex and resources are strained, strategic alliances and joint ventures are becoming business as usual–not only within business sectors, but between them as well. When these alliances succeed, they open up whole new worlds for the participating partners: new products and services, new markets, access to resources, smarter ways of doing things.
Building Strategic Relationships shows how successful alliances are launched, developed, and concluded–within the corporate world and between corporate entities and government or nonprofit institutions. The authors draw from more than two hundred interviews and seventy-five case studies of varied partnerships–including a customer-supplier alliance between a newspaper publisher and a newsprint supplier, a joint venture between a school district and a major accounting firm, and others–to provide perspective, guidance, and detailed case examples that will help progressive partners achieve their goals in all phases of partnership.
Authors: William Bergquist, Elinor  Greenberg, and Alan Klaum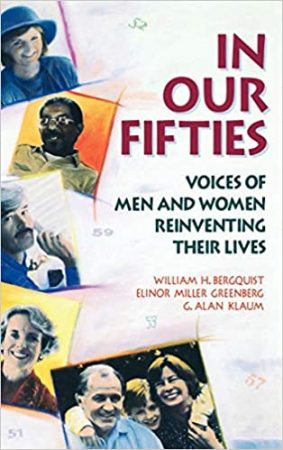 From Publishers Weekly: "This is an optimistic, encouraging . . . report about how 70 Americans in their 50s handle the special burdens and opportunities that attend their particular time of life. The study concentrates on those who have spouses, children and grandchildren, and although single, heterosexual people will find scant advice here, several sections deal with middle-aged gay people. There is interesting information on how today's 50-year-olds differ from yesteryear's and how they are faring with their grown offspring who move back to the family home. Bergquist (president of the Professional School of Psychology in San Francisco), Greenberg (a Denver educational consultant) and Klaum (a San Francisco therapist) stress the need for positive images of the age-50-59 population."
From Library Journal: " If conclusions can be drawn about fiftysomething adults based on a study of 73 men and women aged 50 to 60 done in 1987-91, then this book provides valuable questions and answers on how that age group identifies and adapts to the unique features of being in their fifties. Very little is currently available on this decade of life, and as the baby boomers approach it, the topic is certain to be of interest. The authors, all professionals in the fields of psychology, personal management, and adult studies, explore the areas of health, family, work, and leadership before presenting their own message of challenge to others entering their fifties. The lack of resources on this subject is reason enough for purchase."