Dr. Camara Phyllis Jones of the American Public Health Organization offers a wonderful metaphor that sets the stage for the comprehensive model of health psychology offered in this book. She describes the situation where a cluster of people stand on the edge of a cliff. Some of the people fall off the cliff; fortunately, there are ambulances waiting at the bottom of the cliff to pick up the hurt people and take them to a hospital for treatment. This is model one (treatment).
Alternatively, nets and trampolines are placed halfway down the cliff which will catch the people as they fall off the cliff. This is model two (amelioration). A third alternative is for a fence to be built at the top of the cliff which prevents people from falling off the cliff. This third model (first order prevention) leads to fewer casualties. Jones suggests that there is a fourth model: people can be encouraged to move away from the edge of cliff. This fourth model (second order prevention: empowerment) eliminates the need for a fence, net or ambulance.
A comprehensive health psychology program embraces all four models. It provides treatment strategies, as well as strategies that reduce the impact of injury or illness. A comprehensive program also offers prevention strategies that discourage or block behaviors that lead to illness or injury. Finally, this program leads to a shift in public attitudes that move people to health-oriented values, priorities and perspectives regarding their own life and the life of other people in their family, community and society.
In this book, essays written by practicing psychologists from both North America and Asia provide diverse perspectives and practices regarding these four models of health psychology.
The Editors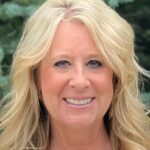 Christy Lewis, Psy.D. holds a Doctorate in Clinical Psychology from The Professional School of Psychology. She is a Licensed Clinical Social Worker (LCSW) and is Board Certified in Biofeedback and Neurofeedback training.  Christy currently is the Director of The Biofeedback, Education, & Training Center, PLLC, which offers a biopsychosocial approach to therapy for clients who suffer from severe anxiety, depression, ADHD, ASD, pain management, and more.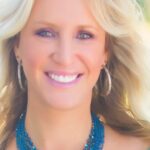 Kendell Munzer, Psy.D. earned her Bachelor's Degree in Criminal Justice from Curry College. In 2002 she earned her M.A in Counseling from Mercy College and in 2020 her Doctoral Degree in Psychology at The Professional School of Psychology. Kendell works with behaviorally challenged students, has an extensive background as a Behavioral Specialist and has conducted many staff trainings and seminars.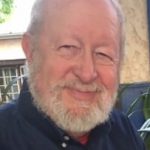 William Bergquist, Ph.D. is an internationally known coach and consultant, professor in the fields of psychology and management, and author of more than 50 books. Dr. Bergquist consults on and writes about personal, group, organizational and societal transitions and transformations. In recent years, Bergquist has focused on the processes of organizational coaching and societal justice.