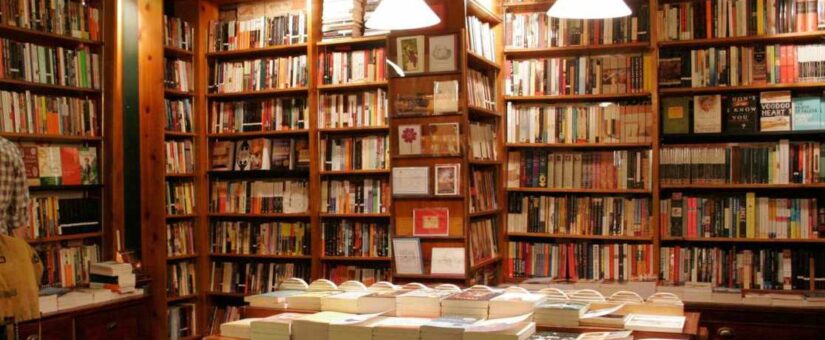 Welcome to the Psychology Book Store. We feature books especially directed to the professional psychologist who is providing clinical services, consultation to organizations, or either personal or professional coaching services.
Here on the table at the front of our book store are our currently featured books.
Featured Book One
New Johari Window: The Intricate Dance of Interpersonal Relationships
Author: William Bergquist, Ph.D.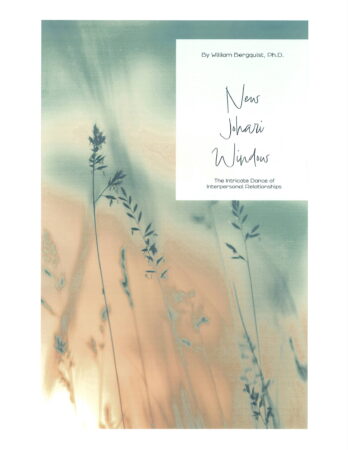 Why are some people interpersonally smart? Why do other people seem to be interpersonally challenged, if not downright stupid?  Even more fundamentally, why are each of us sometimes geniuses and sometimes idiots in our interactions with people about whom we care deeply? Whom we want to influence? Whom we want to engage in a less contentious manner? With whom we want to be more productive manner?
Interpersonal effectiveness is not just a matter of social or interpersonal intelligence and not just a matter of interpersonal competence. It is also a matter of becoming more fully aware of the multiple dimensions in which human interactions operate.
In seeking to address the WIIFM challenge (What's in it for me?), this book provides a new model of interpersonal relationships that builds on the most widely used model of interpersonal relationships to be offered during the second half of the 20th Century—namely the Johari Window.
Acknowledged as among the most insightful and useful models of human interaction, the Johari Window continues to be respected and often cited during the first years of the 21st Century.
In the present book a new edition of the Johari Window is offered. The New Johari Window offers fresh insights and useful concepts regarding human interaction.
Featured Book Two
Love Lingers Here: Stories of Enduring Intimate Relationships
Author: William Bergquist, Ph.D.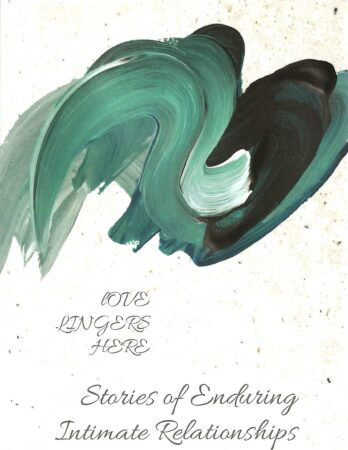 As the subtitle of the book implies, Love Lingers Here concerns enduring intimate relationships that exist in our mid-21st Century world. Most books about couples are written by those doing couples therapy and are based on the assumption that successful couples are doing whatever the couples in therapy are not doing (called "pathological extension").
Love Lingers Here is based instead on interviews with more than 70 couples who have been together for many years (averaging 20 plus years together). Through thick and thin, these couples (both straight and gay) have remained loyal to one another and have found ways in which to adjust to changing conditions in their own lives and the world in which they reside.
To purchase this book, please use the following link:
Making use of a model of developmental stages, the author, William Bergquist, has described how his couples have found ways to remain in love over time. Dr. Bergquist introduces new concepts regarding relationship-based covenants, remarriages within a relationship, and marker events (differences that make a difference). Making use of a metaphor regarding the "tectonic plates" that move below the earth's crust, Bergquist offers inspiring narratives regarding how specific "plates" in the lives of couples are engaged at each of their developmental stages. These plates relate to such critical issues as the couple's finances, establishing a home, and raising children or initiating a shared project. Both troubling earthquakes and majestic mountains are created by enduring intimate couples when confronting these issues—much as earthquakes and mountains are created by earth-bound tectonic plates.
Finally, attention is given to very long term relationships (from throughout the world) as well as the long-term relationship of some celebrity couples. A summary of the findings from this twenty-year study is provided for the benefit of those who wish themselves to establish and maintain enduring, intimate relationships—and find love that lingers with one another!
To purchase this book, please use the following link:
The Author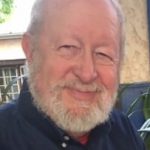 William Bergquist is an internationally known coach, consultant, trainer and educator. He is also a widely published author, researcher and scholar, and owns one of the few independent graduate schools in North America. As an author of more than 50 books and 150 articles, Bill writes about profound personal, group, organizational and societal transitions and transformations. He has conducted research and scholarship in North America, Europe and Asia to establish the foundation for his written work. His book, The Postmodern Organization, has been identified as one of the 50 classics in organizational theory and has been translated into both Italian and Mandarin. In Our Fifties was featured on Good Morning America and in several metropolitan newspapers. The Vitality of Senior Faculty received the annual research award in 1998 from the American Educational Research Association.
The Professional School of Psychology, where William Bergquist serves as president, offers a unique model of advanced training and education in countries throughout the world, blending intensive and flexible tutorial instruction with highly accessible and virtual interactive resources via email, teleconferences and other digitally mediated means. Bill has served as consultant, coach and/or trainer to leaders in more than 1,000 organizations over the past 50 years. Having consulted, trained and coached in organizations throughout North America, Europe, the Middle East, and Asia, Dr. Bergquist has written extensively about consulting, coaching and training strategies in more than two dozen publications, and co-founded the International Journal of Coaching in Organizations and International Consortium for Coaching in Organizations. During the past decade, Bergquist has also created or co-created two digital libraries (Library of Professional Coaching and Library of Professional Psychology) that together have published more than 1,500 vetted documents, are home to seven digital magazines and journals, as well as more than a dozen annual collections of essays and articles.
________________________________________
Posted by William Bergquist
On April 18, 2023
0 Comment