The Regular Entry Essay by our Indonesian Graduate: Clara Gia Shinta
Readers, friends and alumni, brothers and sisters (as we are part of PSP family) …
We meet again in this Newsletter! Hope everybody has a wonderful and blessed holiday with your beloved family.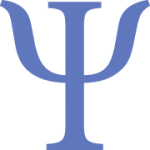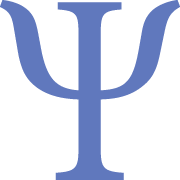 During a recent holiday, I spent time to reading old books and articles. One of the most interesting reading that I read was about Brief Therapy. The article was sent by Dr. Bergquist a few years ago. I remembered using this therapy method to help a student who showed depression tendencies. She has some self-adjustment issues which actually did not happen as a standalone. Her family background has affected the way she responded to a new situation, especially her parents marital relationship. Using brief therapy that stresses on helping this student manage symptoms and cope with challenges or difficulties she had, was quite effective and the results are significant. Brief Therapy believes that the individual may already have the skills to manage and cope with their problems but they need some help to identify and develop the skills. Dr. Bergquist has explained it in a very clear and brief response, as it is named Brief Therapy, to give deeper understanding to me personally.
At the same time I also read an old book about Energy Psychology and EMDR- Combining Forces to Optimize Treatment, by John G. Hartung & Michael D. Galvin, 2003. The energy psychology or energy system is more used in working with individuals who have a complex trauma. The energy already flows within ourselves, in our body. When it flows normally and naturally, a person can be considered healthy, but when the energy is blocked, the result is disorder(Hartung & Galvin, 2003). The Energy System can be used as a complementary and a supplementary in psychotherapy approaches. I could never find enough words to express my gratitude to PSP lecturers and colleagues for the contribution to enrich my life, to be blessed and to bless.
Blessings,
Clara Gia Shinta
__________
News Around the PSP Digital Plaza
We are well underway in preparation for our next accreditation review. The very richly-documented 240 page report is about to be sent to our regional accreditation review team—and frankly we are more optimistic about convincing these accreditors of our worth than has been the case for many years (actually many decades). Your participation in completion of the Constituency Survey has contributed in a big way toward the preparation of a strong case by us. The results of this survey will also provide us with informed guidance in moving forward with new program development, more effective marketing, and improved educational processes. Three power point presentations have been prepared by our President. Please let Melissa know if you would like to receive a copy of these presentations.
__________
The 2019 Gathering is just around the corner . . .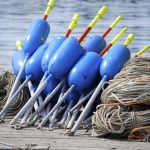 It will be held in Brunswick, Maine and will feature not just a bundle of teaching and learning, but also one of two 40th Anniversary celebrations (the second celebration being held in Sacramento California on September 18 – we will provide you with more details on this second celebration in a few weeks). Our Maine celebration will involve not just the students attending the Gathering, but also a handful of PSP graduates who have asked to join in the rich learning environment created each year at the Gathering. Our 2020 Gathering will return to Asia – and we are exploring several beautiful seaside locations in Thailand.
Work has begun on a completely revamped psp.edu website. As many of you now know, the school's primary website (www.psychology.edu) has been fully overhauled and we believe now presents our school in a quite positive and compelling light. Our new psp.edu website will point to the new directions in which PSP is moving. Even more importantly, this new website will be the portal for the Professional Psychology Plaza that we described in a previous email posting.
__________
The Edge of Knowledge is another of the innovations . . .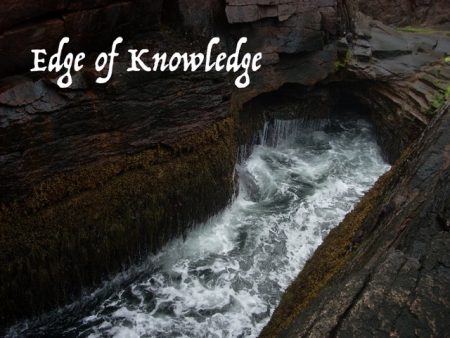 being introduced at your school. The Edge is a set of research and scholarship initiatives prepared by our students, faculty, administrators – and hopefully alumni. These initiatives tend to cluster around three themes: (1) positive psychology (with projects concerning hope and freedom); (2) health psychology (with projects concerning psychological perspectives and practices in the areas of treatment, amelioration, prevention and reformation of public priorities); and (3) public policy and psychology (with projects focusing on authority, media and social constructions of reality). More than a dozen articles have been published in the Library of Professional Psychology (LPP) based on these projects (and PSP courses containing elements related to these projects). We invite you to drop in on the digital LPP library (www.library.psychology.edu) and review some of the work being done.
__________
To honor a new phrase being used at PSP ("PSP for Life") . . .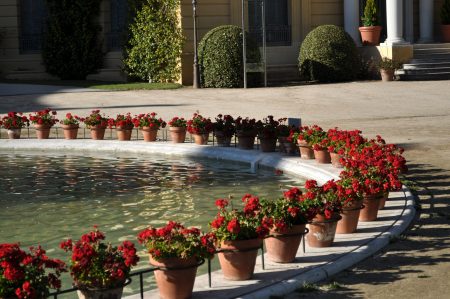 the Professional Psychology Plaza will provide a rich offering of resources for both our current students and alumni. The Plaza will include an "emeritus university" that enables our alumni to audit classes at the school (using our digital Zoom platform). We intend to introduce "teach and take" initiatives that will lead to our alumni not only taking courses as "life-long learners" but also helping to teach at the school (providing wise insights and sharing practices in our global classrooms). We will also be starting a talent bank that enables students and alumni to link with other members of the PSP community with specialized resources. The Plaza will provide a base for many other PSP community ventures—ranging from virtual film services and virtual book clubs to an "insiders" (writer and reader) connection to PSP's library (The Library of Professional Psychology) and its upcoming publishing venture (The Professional Psychology Press)
__________
Gay Teurman: Chief Student Engagement Office
Greetings students and alumni! The last few months have been full of changes and advancements at PSP. In light of all that has transpired, I found myself thinking about stress management. This is not a new topic to discuss yet it is an important reminder of how to manage our own health. As professionals we need to ensure we manage our own stress so that we are efficient practitioners for those in need of our services.
Raise your hand if this scene is familiar:
You are raising a family, balancing priorities between work, school and family obligations, you have had a day to beat all others. You're frazzled after work, so you mood modulate with comfort food. You over do it because you haven't eaten in more than 6 hours and find yourself bloated and sleepy after an hour. You are too tired to be productive on school work or domestic chores so you make your way to bed to let go of the day.
When you try to go to bed, you lie awake for hours not being able to sleep. When you finally do sleep you toss and turn all night with a pit in your stomach. You start the next day feeling hungover and sluggish, which makes it that much harder to face those typical obstacles at work and home and life, so you feel even more wiped out. Repeat ad infinitum. Ugh. This is a typical cycle of stress. Many of us are too familiar with this scenario and wrestle with how to get off this merry-go-round.
Stress is an epidemic, and it wrecks your body and your brain in more ways than one. Stress can be attributed to your hair falling out, your clothes becoming tight and your immune system and your hormones, gut, mood, and poor, overloaded brain go haywire just to name a few. The physiological damage due to stress can be phenomenal. The good news is, you don't have to let stress hold you back.
Managing stress is a matter of establishing daily or weekly habits with some well-known techniques. Many of us hear about these techniques but fail to employ them due to our stress level. The perpetual catch 22 is underway! As a practitioner I tell my patients to pick one and start with that. It is too difficult to try to incorporate everything into the routine. Starting with one change can make a significant difference. Keep in mind that a habit is established after you incorporate that change for 21 days without a break. It is also important to remember that you can break a habit by not doing that same thing for 7 days. It is harder to establish the habit but once you have it as part of your routine you are more likely to keep it going.
Here is a list of the ways you can help yourself manage your stress:
❏ Exercise (yoga, walking, low impact aerobics, dance, weight training, swimming, bicycling, there are numerous ways)
❏ Eating organic whole foods
❏ Take nutritional supplements to aid with stress
❏ Meditation
❏ Biofeedback
❏ Neurofeedback
❏ Massage
❏ Psychotherapy
❏ Aroma therapy
❏ Laughter and doing something fun
❏ Take a trip down memory lane
Certain types of stress can make you stronger and stress is an important part of our physical well being. Physical and mental challenges can rewire your brain so you're better prepared to handle whatever life throws your way. What new habits will you incorporate this summer?
__________
Norman Hering: A Narrative of Change and Challenge
[As you are all aware, the students and graduates of PSP are involved in a diverse and often quite compelling set of experiences and life journeys. We have decided to honor these experiences and journeys by publishing in this newsletter the narratives that have been written, coupled with photos and other documents related to these experiences and journeys.
The first of these narratives is offered by Norman Hering, a student at PSP and former executive and clinical director of several mental health facilities (serving both children and adults) in the San Francisco Bay region. It is in the following narrative and a second narrative to be published in our next issue of Psychologue, that we are led by Norman on a new journey of change and challenge. Following are Norman Hering's own words and photos.]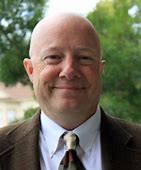 In June of 2015 I left a position in the United States to move overseas to The Netherlands to fulfill a long-time desire to live in Europe. I had visited Holland in 1984 and loved it. Once I made the decision to move, I sold my condominium and sold or gave away all my belongings save for a few family heirlooms. The sale of my home gave me enough money to live on for a few years, so I felt financially secure enough to embark on my adventure. I also needed to work on the dissertation to my doctorate, that was long overdue.
I was in touch with the owner and CEO of a drug and alcohol treatment center in Amsterdam hoping he could either employ me or connect me with treatment centers in the area. My hope was to be able to continue to work in my field and earn a living in The Netherlands.
My friends and family were very supportive of my plan and encouraged me to follow my heart and follow it, I did.
As I adjusted to life in Holland and started learning Dutch, I began applying for psychologist positions. It soon became apparent, having a Dutch psychologist's license was essential. As I began the process of getting licensed, I found a Dutch group doing volunteer work collecting humanitarian aid to send to Greece for the refugees fleeing war and terror in the Middle East. I was immediately drawn to this work and agreed to join 2 friends going to The Port of Piraeus to greet refugees arriving from the Greek Islands. Piraeus is a city at the south end of Athens and in the larger Attica Region.
There was a Greek solidarity group called Pamperaiki working at the Port of Piraeus – they don't relate to volunteering as a service but see themselves as being equal to refugees; this is an important distinction.
Anyone who showed up to volunteer connected with one of them to get directions on what was needed. The challenge of the solidarity philosophy is there are no leaders, just workers. For any of us conditioned to report to an "authority", it can be quite maddening! And add to this the utter chaos of so many people needing things, it was easy to get overwhelmed.
In mid to late February of 2016, there were rumors of the European borders closing to people from Afghanistan. Many of us volunteers, as well as refugees, were confused as to what was real and what was not. I recall speaking with a man from Afghanistan who asked what was going on. I told him what we knew at that point: that the European governments were saying Afghanistan was not at war, but Syria was. He was surprised and confused as was I. We agreed that Afghanistan was at war and had been since 1979 when Russia invaded it. We also discussed the ongoing threat of the Taliban in his home country.
There were many conversations like this one regarding the borders' closing or not. It was a time of mass confusion for everyone; I suspect that the various EU countries involved in border closures were also confused about which country was doing what. Every day and all throughout each day the information changed creating more confusion. The refugees wanted information about their journey because it was about their lives; volunteers wanted to give them information.
On March 1st, 2016, the borders between Greece and the rest of Europe officially closed. What this meant was the refugees were now trapped in Greece and even more chaos ensued; Greece had not built many camps to house refugees at this point. The port of Piraeus immediately became a de facto camp with no provisions to house thousands of people. The Greek army sent us blankets for people to sleep on in the buildings at each gate meant as a transit point for travelers.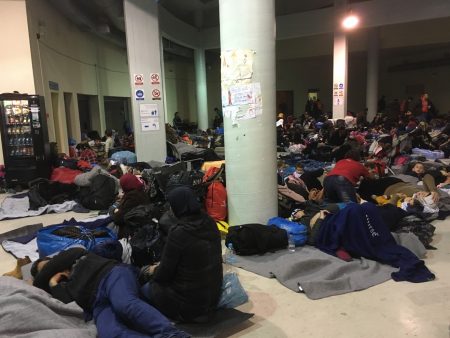 All the volunteers began scrambling to make the buildings more comfortable; not an easy task given our lack of money and materials. The Facebook group, Pamperaiki – Refugees Welcome to Piraeus, became even more important as a communication vehicle attempting to raise awareness of the dire situation at the port so more people could get involved. At Gate E1, the main distribution area and where I spent most of my time, we had 700-800 people sleeping on the concrete floors and outside the building as space was too crowded inside. The other gates also had hundreds of people. At its most crowded we had 5,000-6,000 living throughout the port of Piraeus.
We used shipping containers (below at Gate E2) as a distribution center to distribute clothing and shoes. It was always chaos. We were constantly trying to keep up with the need for a variety of things from clothing to shoes to diapers to baby wipes, etc. – the list never ended. And it was impossible to do any real planning as the number of people arriving fluctuated on a daily basis.
Where were the NGOs we wondered? Where was Red Cross, International Rescue Committee, International Medical Corp, Save the Children, etc.? What took them so long to get there? These were the questions that plagued us as we were drowning in human suffering. The Hellenic Red Cross showed up a week after the port had begun to fill up with refugees but were woefully understaffed. If there were any urgent cases that needed to go to the hospital, one of the volunteers would drive the person and the family as the Red Cross couldn't do that.
As I was new to humanitarian work in this context – my field is psychotherapy and program management with primarily poor and marginalized populations – I kept trying to make sense of the slow and inefficient response of these organizations given the magnitude of this crisis and their multiple decades of experience in similar crises. It was mind boggling how ordinary people, with no experience in humanitarian crises, could come together and create systems for helping people displaced by war and terror while NGOs, whose job it is to provide services to these same people, took ages to arrive and once they did, attempted to fit a 9-5 model on a chaotic, constantly changing situation.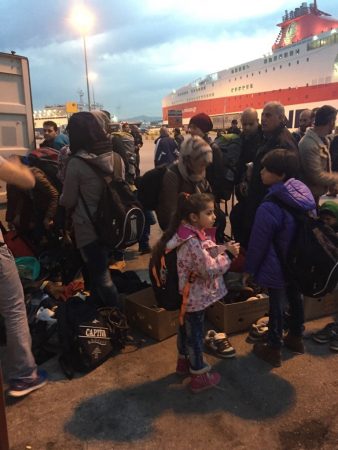 Refugees lined up outside shipping containers (ad hoc supply rooms) waiting for clothing and shoes.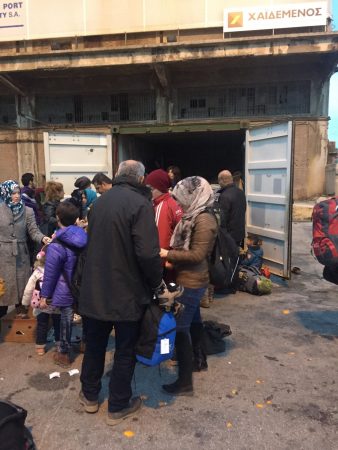 A group of Swiss volunteers had been cooking for the refugees since December and they were suddenly tasked with feeding thousands of people 2 meals per day.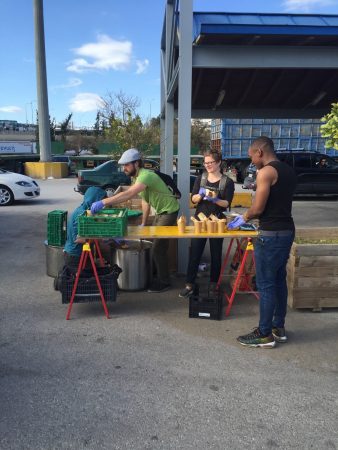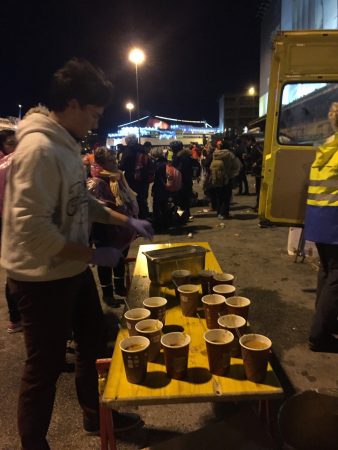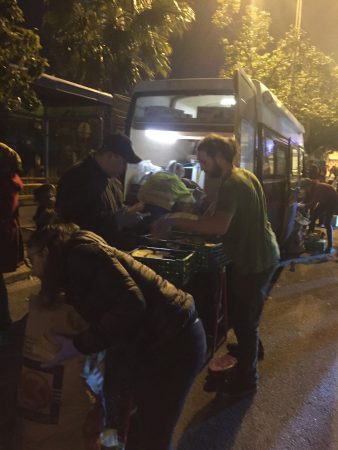 [More will follow in the next issue of Psychologue.]
Posted by William Bergquist
On July 10, 2019
0 Comment