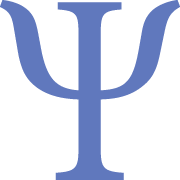 It is indeed ironic that PSP is going through a major transformation just as our world during the pandemic is looking for educational institutions such as PSP that have a proven formula and excellent track record for delivering high quality education via digital communication devices. It is particularly timely, given the global nature of our health challenge for there to be an educational institution such as PSP that brings together students from throughout the world via these devices (in our case Zoom, Moodle and Vimeo with supplemental support provided via Web-Ex and several other venues)—and that can gather together senior-level psychologists who have addressed other major health and societal challenges in the past (such as homelessness, wide-spread drug abuse, AIDS, and the trauma of War)
The 2020 Gathering: It Will Be Virtual
We now find that our expertise in providing virtual education will be tested further as we restructure our fourth yearly gathering by convening members of the PSP community via Zoom rather than in-person. In making this shift, our planning committee (Suzanne Brennon-Nathan, Ivan Zy Lim and Bill Bergquist) decided that it would be best to shorten the Gathering to one weekend and offer it not in August but during:
The early morning and early evening of September 12 (Saturday) and (in Asia) the early morning of September 13.
Be sure to put these dates on your calendar
Specifically, the web-based Gathering will consist of three 1 ½ hour workshops to be held during the early morning (Eastern USA time) of September 12 (Saturday) (which will be early evening of September 12 in Asia). Three additional 1 ½ hour workshops will be held during the early evening (Eastern USA time) of September 12 (which will be early morning of September 13 in Asia).
While the specific topics of each workshop are yet to be firmly established, you can expect one of the three workshops during each of the first and second sessions to focus on clinical psychology, with another workshop during each session focusing on health psychology. The third workshop during each session will focus on organizational psychology. We will be identifying the specific topics within the coming month.
There is one additional offering during the Gathering. We will be offering a virtual celebration of the school and the global PSP community that continues to grow in size and outreach. This celebration will be held immediately after the Saturday evening (North America)/Sunday morning (Asia) workshops. As has been the case at past Gatherings, we will be providing some surprises and inviting you virtually to hoist a glass of champagne or some other alcoholic or nonalcoholic beverage (perhaps Mimosas or coffee/tea for our Asian members as they awake for the celebration).
This digital celebration at our fourth yearly Gathering is in recognition of the new PSP community. We celebrate growth and rebirth of PSP and celebrate its forty years of service to an increasingly Global community. Following is more information regarding where PSP is right now and the new directions in which PSP is moving.
Status Report
These are indeed challenging times for all of us and major changes are underway at the Professional School of Psychology—as we build a new vision for the school and as we expand and redirect the new PSP community. First, let's update you regarding the actions taken by the Bureau of Private Postsecondary Education. The update is quite simple: there are no updates!! We last heard from the Bureau in January regarding the review. The Bureau indicated that our case has been reassigned to the Attorney General's office in California for a formal hearing.
We recently heard from this office and are setting up a hearing–though with the impact of the COVID-19 virus it will probably be delayed. We are unlikely to gain resolution of this matter in the near future—given the virus's disruptive impact on all government offices in California. PSP is enrolling no new students while we continue to live in this state of limbo. Our administrative staff has collected ample documentation that clearly shows the Bureau was inaccurate in their assessment of the school's records. They simply lost track of the documents we sent them many months ago (in many instances we have sent these documents multiple times).
Fortunately, virtually all of our M.A. and Psy.D. students have graduated. Quite amazing! Those few who are still enrolled are about to complete their degrees, so there will be no one not graduating who has been actively involved in pursuing their degree. It has been a remarkably successful six months in assisting with the completion of degrees on the part of more than 60 of our students.
The New PSP
With the completion of degrees for our active students, we are now mounting new projects—as we become the "New PSP."
The Global Psychology Task Force: Psychological Ramification of COVID-19
Our first project is quite timely and one we had never hoped to mount—it concerns the COVID-19 virus. We have set up a Global Psychology Task Force to prepare documents and provide direct psychological support to individuals and organizations looking for guidance and assistance. The 20 plus members of this task force come from the new PSP community (alumni, students, administrators, colleagues of PSP graduates). They are making many contributions on our website (www.communitiescollaborating.com) which is focused on psychological ramifications of COVID-19. We invite you to visit this website and (if you find it helpful) encourage you to recommend it to your friends and colleagues. Please also "like" our posts about COVID-19 and other psychological matters on Linked-In and Facebook (and search for The Professional School of Psychology).
The Writers Circles
We also are setting up the Writers Circles – and have already conducted our first virtual circles in both North America and Asia. The second set of sessions have been scheduled for June and we are now determining the best day and time for the third sessions of these circles. Members of the PSP community are being encouraged to participate in one of the circles as a venue for the encouragement and guidance of their own writing and publications. This circle will be closely connected to the Library of Professional Psychology (LPP) (which PSP owns) and the soon-to-be established Professional Psychology Press (PPP) (which will be an affiliate of the school). LPP is already the site for more than 50 articles produced by PSP students, faculty, alumni and administrators. The new press will be a site for books and other major documents produced by members of the PSP community.
R&D Unit at PSP: The Edge of Knowledge
Complementing the Writers Circle is the school's growing research and development unit—called The Edge of Knowledge. This unit is bringing members of the new PSP community to a set of projects. They include several in the domain of positive psychology (projects about hope and freedom). Several others are concerned with health psychology (projects about sleep and multi-tiered health psychology services) and several focus on psychology and public policy (including essays on the assumptive worlds of psychopathy). From these projects will come publications in LPP and PPP.
PSP Workshops and Certificate Programs
The Edge of Knowledge projects will be springboards for another major new direction for PSP. We will be offering workshops and certification programs in the fields of clinical psychology, health psychology and organizational psychology. While preparing and offering these programs (initially in digital form during the virus era) we are applying to an international association that authorizes organizations (like PSP) to grant continuing education credits for their offerings. We expect to grant continuing education credit for our clinical and health psychology programs once this authorization has been awarded.
Final Word
We have come a long way in just a few months and are now finding additional challenges and opportunities in the face of COVID-19. There is good reason to celebrate at the Gathering and even better reason to look positively to the future transformation and growth of The Professional School of Psychology. So . . . join us for the Gathering in September as well as other events being scheduled for the New PSP.
Posted by William Bergquist
On September 22, 2020
0 Comment