The final belief is to believe in a fiction, which you know to be a fiction, there being nothing else. The exquisite truth is to know that it is a fiction and that you believe in it willingly. — Wallace Stevens
What an extraordinary statement. It seems to shatter all of our firm convictions that there is truth in the world and that what we should believe is based in a clear sense of truth and reality. But is this really the case? Is Stevens telling us something that rings true, especially as we enter the third decade of the 20th Century. We would suggest that our own field, psychology is one of the "fictions" of which Stevens speaks. It is a fiction which can be of great value to society if used in a wise and skillful manner and if used with full knowledge that it is only one of many fictions that help inform the complex human condition.
We have linked to an  essay concerns the nature of fictions we should fully embrace—what William Perry (1998) calls "commitment in relativism." We ground this reflection on our current notions about knowledge and truth (what is often defined as the field of epistemology)–and specifically to the ways in which we construct reality in a social setting.
Psychology and the Social Construction of Reality
With this base in a social constructive perspective on psychology, we have engaged in a number of projects concerned with the cutting edge of professional psychology–in keeping with our commitment as a graduate school to offering education and training at this "cutting edge".
To further this commitment,  PSP has established a research and development center that provides a base for ongoing research in areas of particular interest to members of the PSP community: (1) positive psychology, (2) health psychology, and (3) public policy and psychology.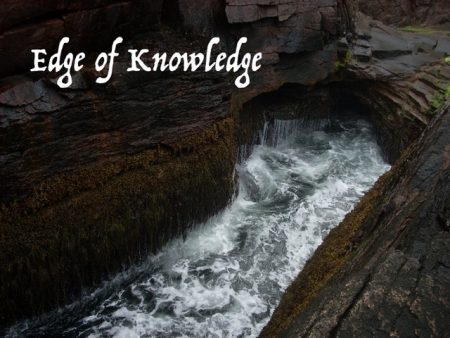 These research projects, in turn, lead to the production of social media materials, the publication of articles in the Library of Professional Psychology, and creation of new (or revised) courses and even new programs at The Professional School of Psychology. To be at the "cutting edge", PSP must have its own, evolving center that leads to the edge of knowledge.
Positive Psychology
At the present time, projects being offered under the Edge of Knowledge umbrella include two that are aligned with the emerging perspective of positive psychology.These are the Hope project and the Freedom project.
The Hope Project
The projects related to hope have been engaged at PSP for more than a decade — the studies ranging from exploration of utopian communities in California (and the powerful emotions and often violent acts associated with the betrayal of utopian ideals and images) to consideration of how hope impacts on the recovery from major life-threatening illnesses.
Currently, four essays on hope have been published in the Library of Professional Psychology. Two of these essays concern the role played by Hope in social systems:
Hope and California: Two Minority Perspectives
Hope: Overview and the Story of a People
The other two essays concern the role played by Hope in the facilitation of health:
Is Hope the New Antibiotic for Physical Illness
__________
The Freedom Project
The Freedom Project began with the enrollment of Ants Parktahl (who had just escaped from the Soviet Union during its collapse in the early 1990s). After completing his Masters Degree at PSP, Ants returned to his home country of Estonia (newly liberated) to establish the first free-standing graduate school of psychology in the former Soviet states. Having invited several of the PSP faculty and administrators to Estonia (including President Bergquist), Ants provided PSP with the opportunity to witness the emergence of freedom — with all of its opportunities and challenges–in a newly-liberated countries.
From these experiences in Estonia, Bergquist wrote (with a colleagaue in Hungary) a published book called Freedom which engaged the notions about freedom articulated by Erich Froom (in Escape from Freedom and The Sane Society). Bergquist  revisited his original assessment of liberation in Estonia (and elsewhere in the world in more recent years) and has prepared a series based on this reassessment. Other essays on freedom have been written by PSP students from other countries (including China) and from diverse perspectives.
Following are the essays already published in the Library of Professional Psychology:
Two of the essays begin the reexamination of the observations about freedom offered by Bergquist during the earlyl 1990s
Free At Last: Challenges Facing Those Who Are Liberated
Freedom: From Collectivism to Individualist Structures and Realities
One of the essays about freedom comes from the observation of freedom in present-day China:
How to Turn Loneliness Into A Multi-Trillion Dollar Business
_________
Health Psychology
Two other projects are associated with the new focus at PSP on health psychology. These are the Pathways to Sleep project and the Four Tier Analysis project.
The Pathways to Sleep Inventory (PSI) is currently being continually updates.  Those taking PSI can review more than 70 pathways to more successful sleep. A series of essays are being prepared based on the four major clusters of sleep pathways: (1) healthy life habist, (2) preparation for sleep, (3) sleep environments and (4) sleep-inducing substances.
The Four Tiers Project
Three essays have been published at this point based on a four-tier framework for provision of health-based coaching and health psychology services:
On the Cliff's Edge: Four Tiers of Health-Based Coaching
Health-Based Coaching: The Many Dimensions
The Four Tiers of Health Psychology and Parkinson's Disease
__________
Institute for Public Policy and Psychology
Finally, the Edge of Knowledge center is home to the new Institute for Public Policy and Psychology. This institute has been established to further investigations in the challenging field of political psychology. Focus is being placed on such topics as the assumptive worlds of psychopathology, the bias of research on social biases, and the creation of societal myths regarding noted political figures.
At the present time, the following essays have been published regarding the assumptive worlds of psychopathology:
Four Assumptive Worlds of Psychopathy: I Setting the Social Constructive Stage
Four Assumptive Worlds of Psychopathy: II. The World of Spiritual Aberrations
__________
What is at the Edge of Knowledge?
To provide a broader sense regarding the mission and vision of The Edge of Knowledge, we provide the following more general statement regarding this epistemological edge. In setting up this broader perspective, we offer a basic question: what is at the edge of knowledge? To answer this question, we need to mix together a bit of epistemological theory and the "wisdom" offered by an American administrator, Donald Rumsfeld. While Rumsfeld might be criticized for many other things, he does seem to be quite wise about the nature of knowledge (epistemology). He noted that there are four conditions with regard to knowledge: (1) there are some things we know and we know that we know it, (2) there are some things that we know and don't realize that we know it, (3) there are some things that we don't know and know that we don't know it, and (4) there are some things we don't know and don't know that we don't know it. We can diagram these four conditions by creating one dimension concerning the acquisition of specific content (direct knowledge), and a second dimension concerning our level of awareness regarding the status of our knowledge.
The Edge of Knowledge is embedded in the recognition that all knowledge resides near some edge – the last four letters of the word "knowlEDGE" even convey this important fact. At a more precise level, we suggest that the edge of knowledge is particularly prevalent in Sector III (I know that I don't know it) – which is the primary source of motivation to learn more (to become knowledgeable about something). Sector II is also an important element of the edge—it involves a process of appreciation (recognizing that we know more than we are initially aware). There is even a strong "edginess" to be found in Sector IV – as we become aware that there are areas in which we are not knowledgeable but should be.