Notice: As of September 1, 2020, The Professional School of Psychology will no longer be granting academic degrees—after providing these services for 41 years. It will continue to operate as an educational and research institution, providing workshops and certificate programs, while conducting related psychological research projects and supporting publication of psychologically related documents  in the Library of Professional Psychology and Ash Point Publishing. The information contained on this page is retained primarily for the benefit of PSP graduates.
The mean age of our student body is about 45. Virtually all of our students have been successful in their career prior to entering the Professional School of Psychology; however, most of our students were discouraged earlier in their career from pursuing a graduate degree in psychology. The barriers and sources of discouragement vary: lack of funds to pay for their education, gender or racial biases, family obligations (child-rearing, bread-winner, etc.), or a lack of encouragement from significant people in their lives.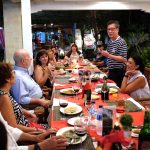 Now, in mid-life or later life, they have decided to move forward with their graduate education. Given this common scenario, we have attracted an exceptional student body over the years: lawyers, physicians, police officers, university professors, chemists, ministers, nurses, government officials, to name but a few of the entering professions. They all come together as a highly motivated community of learners, engaged in the dynamic process of gaining knowledge and acquiring new skills in cutting-edge professional psychological practice.
Expectations
Our students come to PSP with rich and highly diverse background. They are looking for something unique –and usually have been searching for the right graduate school for a long time. Here are excepts from interviews conducted with several of our students regarding their entering expectations.
Processes
Students at PSP get connected in a very special way to one another — whether it be through intensive interactions that occur during the digitally-mediated classes or through in-person meeting at the yearly Gatherings or in regional workshops. Here is how one member of our PSP community describes the kind of learning that takes place at PSP.
Outcomes
On this web-site we are pleased to briefly describe the accomplishments of several of our students. We periodically change the students we are featuring so that we can do justice to the remarkable record of those enrolled at our school.
Mirasol Delmar
As a Clinical and Organizational Psychologist, Mirasol focuses her consultancy on both family wellness and family owned business development. She directs the team at TASE (Singapore and Jakarta, Indonesia) to offer premium psychological services to the community. She is also TASE principal consultant in training performance and resilience psychology to corporate organizations.
Mirasol has lectured in the tertiary institutions in Singapore with a focus on adolescent development and behavioural and emotion coaching for children. In this regard, she has worked with numerous parents on handling stress and motivation within the family. She runs regular parent support groups at her centre. In alignment with the growth on neuroscience emphasis, she is currently focusing on how cognitive development in integration with emotional expression enhances logical thinking skills to acquire concepts and information that are grounded in social reality.
Jayan Warrier
Jayan Warrier works in the field of Positive Personal/Org/Social Change. He makes use of Action Learning, Positive Psychology and Appreciative Inquiry practices in his work. Professional credentials include Certified Professional Facilitator (International Association of Facilitators), Certified Facilitator for Appreciative Inquiry Leadership, Senior Action Learning Coach (World Institute for Action Learning) and Certified Online Learning Facilitator.
His roles include Consultant for Leadership Development, OD & Action Learning in the corporate and public sector throughout Southeast Asia. Jayan has led leadership/talent/HiPo programs in corporations such as Hewlett Packard, and has designed OD interventions and facilitated workshops for organizations such as Microsoft, Fraser and Neave, the Ministry of Defense in Singapore, Singapore Prison Services, and RBS. He focuses on Leadership Alignment, Changing Mindset, Collaboration, and the building of Positive Cultures.
Karin Bustamante
Raised in a bi-lingual household in a highly multicultural environment, Karin Bustamante learned to make use of multiple viewpoints and navigate complex environments. While this ability lent itself to a successful first career as a human resource professional it wasn't until Karin reconnected with her own felt experience through the practices of yoga and meditation that she found her calling. Karin's intention is to allow her life experience and professional goals to help organizations foster an environment that welcomes differences.
In addition to completing a Masters degree in Contemplative Psychotherapy and fulling the requirements as Licensed Professional Counselor (LPC) & Certified Group Psychotherapist (CGP), Karin has studied, practiced and taught yoga/meditation for over 15 years in the Denver area. She also has trained in the Hakomi Method, a body centered approach to psychotherapy. Karin Bustamante teaches at Naropa University, has a private practice where she works with individual & groups, and offers workshops in psychotherapy and yoga throughout the year.
The Work of PSP Students
To give prospective students and other people interested in the Professional School of Psychology a taste of our student's remarkable written work, we feature several essays written by clinical and organizational students who have graduated from PSP over the past twenty years.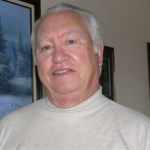 John Bush, Psy.D.
John Bush offers an analysis of small groups as complex system. John is a retired business executive, pastor and musician who now lives in the Gold Country of California.
John Bush: Small Groups as Complex Systems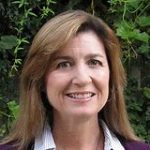 Sara Galbraith, Ph.D.
Sara Galbraith prepared an essay as a student at PSP which applies the perspectives and practices of the noted psychotherapist, Aaron Beck to the hypothetical treatment of Abraham Lincoln's depression. Sara is a provider of psychotherapeutic services in Sacramento, California.
Sara Galbraith: Aaron Beck on Abraham Lincoln's Depression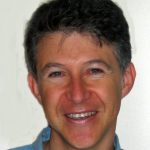 Daniel Weishut, Ph.D.
Daniel Weishut offers a remarkable essay regarding his close friend, Ahmad, who at the time was a Beduin Sheikh providing unique leadership in his Middle-East community. Daniel is a psychotherapist and advocate for human rights living in Jerusalem.