Passing of Two PSP Professors
Sadly, we must report the passing of Dr. Richard Lichtman and Dr. Louis Breger – two distinguished authors and professors who each, in his own way, sought to make the field of professional psychology more equitable, effective and aligned with fundamental humanistic values.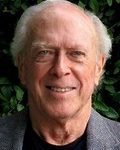 Dr. Lichtman taught courses at PSP related to the social basis of behavior and offered a social critical perspective on the nature of not just social psychological investigations, but also the more fundamental nature of knowledge and the social construction of reality. Richard Lichtman played a major role in the learning engagement of students enrolled in the schools' highly innovative Pacific Learning Community.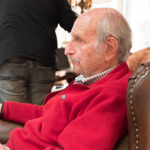 Dr. Breger taught courses at PSP related to personality theory and clinical practices. As a prominent psychoanalyst and author of books about Sigmund Freud and intersubjectivity, Louis Breger brought challenging and insight-filled perspectives on the founding nature of psychoanalysis and the nature of effective psychotherapy. His work at the first PSP Gathering, held on the Northern California Coastline was particularly noteworthy for those in attendance.
Posted by William Bergquist
On May 21, 2020
0 Comment